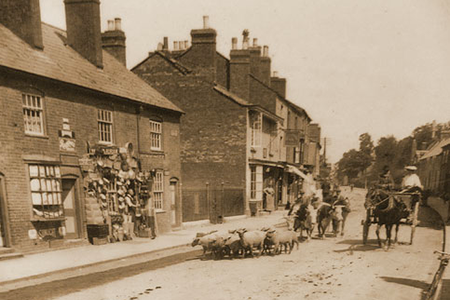 Story of The Seven Stars
Originally built in the 16th century, the Seven Stars is reputedly the oldest inn in the picturesque market town of Ledbury, and overlooked the open cattle market.
This charming market town has changed little since Masefield wrote: "pleasant to the sight, fair and half-timbered houses, black-and-white". The ancient October Hiring Fair is still held in the streets. Also known as the October Hop Fair, it reflects centuries of tradition whereby hops and fruit are gathered locally for sale. The main street stretches for almost half-a-mile and is lined with numerous quaint black-and-white half-timbered buildings full of character, many dating from the 16th century when the townspeople who worked with cloth and leather enjoyed an era of prosperity.
Ledbury is almost equidistant from Hereford, Worcester and Gloucester and is set among pastures and streams, making it an ideal base from which to discover the neighbouring Malvern Hills.
Famous ties…
Comfortable and quietly prosperous, Ledbury was much loved by poets – the Brownings and Wordsworth used to visit the town, while John Masefield was born there, declaring that Ledbury and its surrounding county had a profound influence on his work.