Our Approach to Food
We believe that locally grown food tastes better, is good for the environment, and keeps our local community happy.
Our approach to food is simple: we produce what we can ourselves, and get the very best of local produce. We have a real commitment to reducing food miles and complete confidence in our food provenance.
Our very own farm near Malvern, which we've called St Catherine's, is home to our flock of pedigree Suffolk and Dorset sheep, and our little family of British Lop Pigs, one of the country's rarest native breeds. Between them they provide all of the free range lamb and pork that we need throughout the year.
It doesn't stop there. Our brood of mixed free range hens lay eggs each day for us, as well as our little 'covey' of quails whose eggs often feature on our daily specials. We also rear our very own turkeys for Christmas. We grow our own seasonal fruit and vegetables including asparagus, carrots, beets, beans, pears, plums, blackberries and so much more.
What we can't source ourselves we source from the best of local. Our beef comes from pedigree Hereford cattle, handpicked by us for their size and quality from a Ledbury farm. Our bread comes fresh every morning from a local bakery. Fresh fish has its 'plaice' firmly in our hearts. Have a look at our daily changing 'Catch of the Day' and other fish dishes. All of our fish is sourced from 100% sustainable stocks.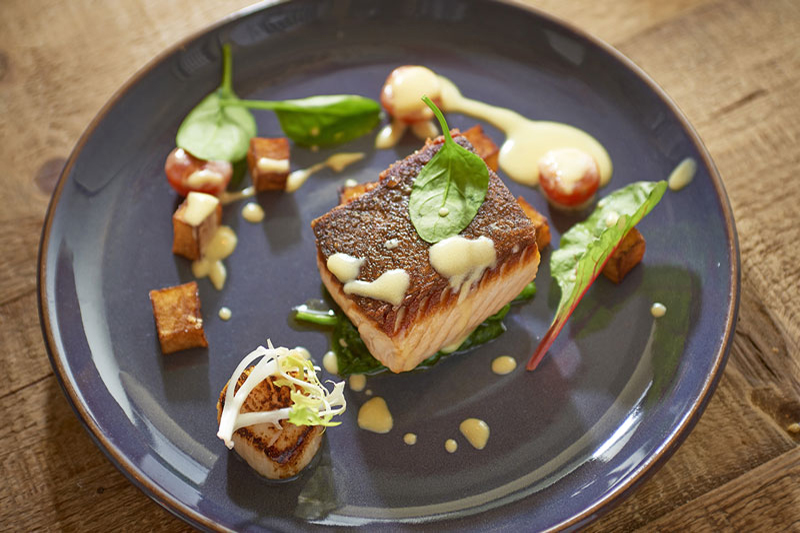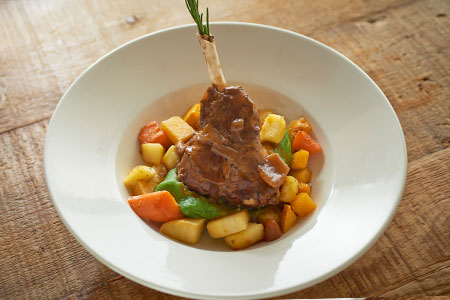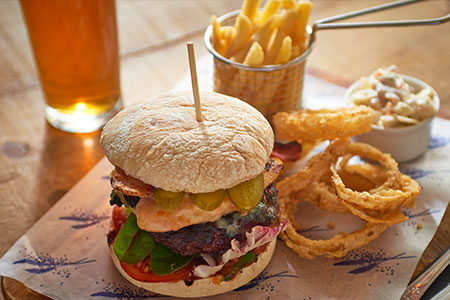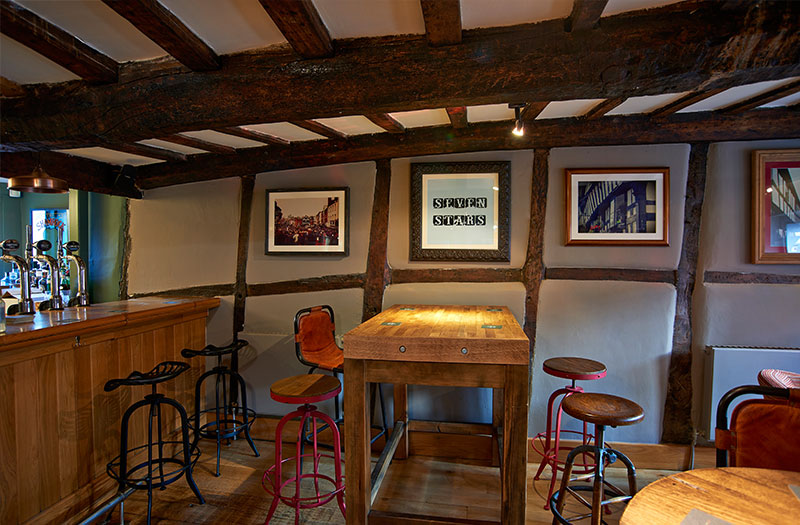 Drinks
Our bar is a friendly, bright place to enjoy a drink, all year round. We've got a selection of premium lagers, ciders and wines. We also have some unique products. We provide illy coffee, at a better quality and a better price than our high street competitors.
Ledbury Bitter
Ledbury Real Ales is a local brewery established in 2012. Their high quality, cask-conditioned ales are a favourite around Ledbury. The hops come from Herefordshire and Worcestershire, with other ingredients sourced locally too.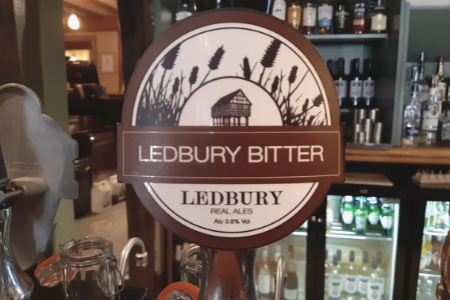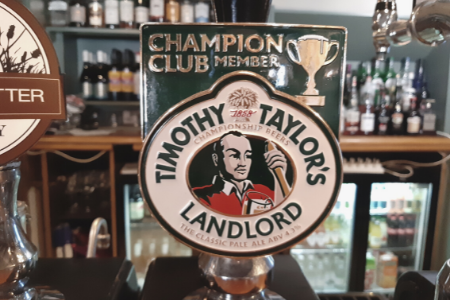 Timothy Taylor
One of our favourite draughts is Timothy Taylor Ale. This classic pale ale has a complex citrus and hoppy aroma. Timothy Taylor has won more awards than any other beer, and our patrons love it.
Cocktail of the Week
Every week we celebrate a unique cocktail ranging from the Classic Mojito to the exciting Mediterranean Blue. Keep an eye on our Facebook page for updates.
Our Facebook